The Karaton Ballroom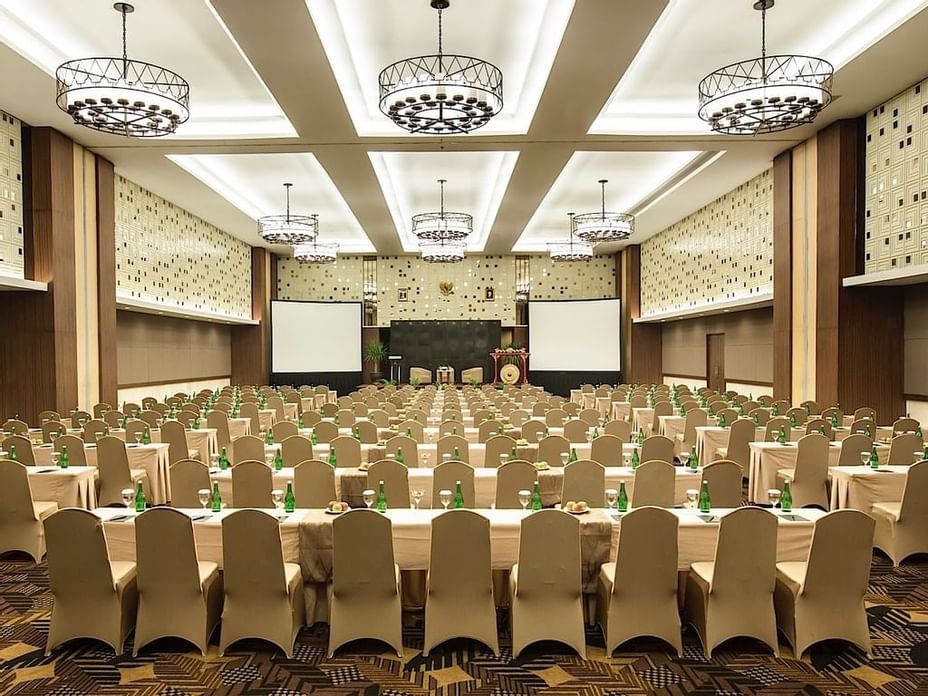 Boasting marvellous customised chandeliers, the newly renovated The Karaton Ballroom is 608 square-metres in size with a historical grandeur and can be divided into two sections. It also features 6 metres high ceiling, a spacious foyer and state-of-the-art technology. Located on the eighth floor and connected with the Executive Lounge for the VIP transit area, it can accommodate up to 750 persons.
In the old days, this ballroom had attracted the attention of high society to held lavish private parties. Today, the tradition continues. This nostalgic and historic ballroom has been painstakingly renovated, simply to keep the tradition alive.